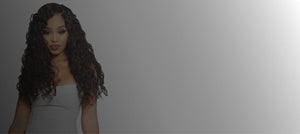 ready to mix you up the perfect look.
HOW IT WORKS:
Creating your Wigtini is as simple as
BYOB- Bring Your Own Bundles: gather the bundles and/ or closure/frontal you will be using for your wig.
Build your wig via our virtual Wig Customization Bar. Our virtual WigTender will walk you through our easy step by step process to customize your wig to your unique specifications. Ingredients: Head Measurements (see the guide in our gallery) Styling preference Photo Inspiration (not required)
Review our wig turn around and shipping timeline.
Send your bundles: Check your email for instructions from your assigned WigTender on how to send your bundles
Approve your wigs style with your assigned WigTender
CLICK HERE TO BUILD YOUR OWN WIG